Henderson County Photo Studio
Thomas Leonard Littlepage Family
Back Row: left to right: Evelyn, Betty, Hassie, Edith Ray, Leonard, Verna and Madge.
Front Row: left ro right: Leamon, Otis "Pete", Welby Lee, and Shellie.

THOMAS "LEONARD" LITTLEPAGE was born April 9, 1886 . He married HASSIE BEATRICE RHODES, the daughter of SAMUEL CRAWFORD RHODES and CALDONIA (CALLIE) GIVENS, December 24, 1905 in Webster County. "Uncle Leonard" died 5 Jul 1956 in Henderson County and is buried at the Fairmont Cemetery in Henderson, Kentucky.
Thomas Leonard Littlepage



"Making Ice Cream"
Otis "Pete" Littlepage, Cousin Marvin Littlepage, and Welby Littlepage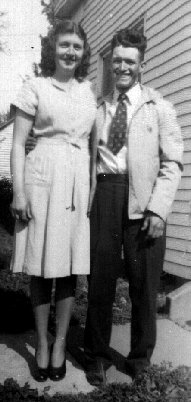 Thomas Otis "Pete" Littlepage
and
Margaret Courtney Littlepage
Return to the Henderson County Photo Studio