The Talley's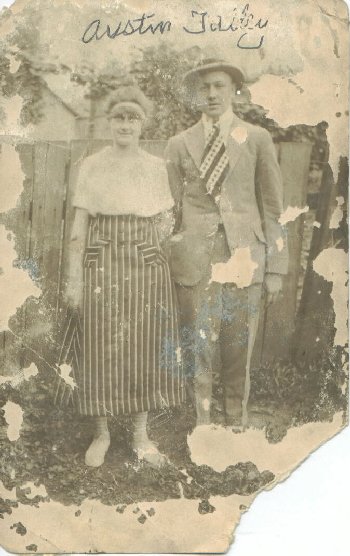 Essie TALLEY MANDEL and her brother, Austin TALLEY.
Children of Andrew Sherman and Inez SIGLER TALLEY.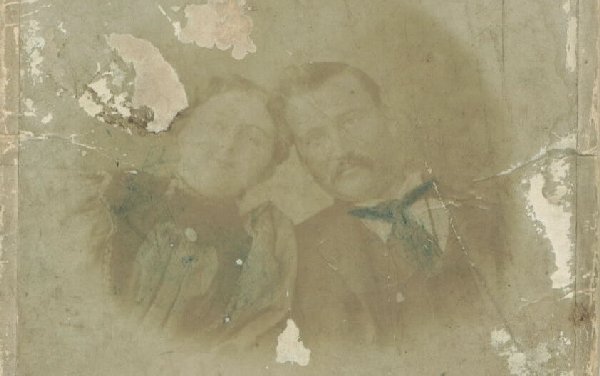 Andrew Sherman and Inez SIGLER TALLEY.
Andrew Sherman TALLEY, known as Sherman TALLEY, was born about 1868 in Allen County Kentucky to Andrew Jackson TALLEY, known as Jack TALLEY, and Pernecia DALLAS TALLEY.

Sherman had one sibling, William David TALLEY, born July 17, 1876 in KY, died Dec. 30, 1945, in MO.

Sherman married Inez SIGLER TALLEY on December 2nd, 1896 in Gallatin County, Illinois. In 1900, Sherman and Inez are listed in the Henderson City Directory as living at 442 S. Ingram Street. Sherman is listed as a laborer at that time. In the 1909 Henderson Directory, Sherman is listed as a Motorman, living at 1406 Helm. In 1913, in the same directory, Sherman is listed as still a motorman living at 1310 Clay, and it goes on to list he is employed by the Henderson Traction Company. In the 1921 directory, Sherman is listed as a Policeman living at 707 N. Water Street.

Sherman died on February 24th, 1937.

Sherman's obituary reads:

FORMER CITY COP TAKEN BY DEATH

A. Sherman TALLEY, 60, a former city policeman, died at 5 o'clock yesterday afternoon at the Henderson Hospital following a short illness. He was removed to the hospital Sunday.

Mr. TALLEY, who resided at Seventh and Merritt Drive, is survived by the widow, Inez; three children, Mrs. Essie MANDELL, Miss Dorothy TALLEY and Austin TALLEY, all of Louisville.

The body was removed to the Rudy-Rowland Funeral Home, where it will remain until time for the funeral. Funeral plans had not been completed last night.

The Obituary appeared in the Morning Gleaner on Thursday, February 25th,
1937.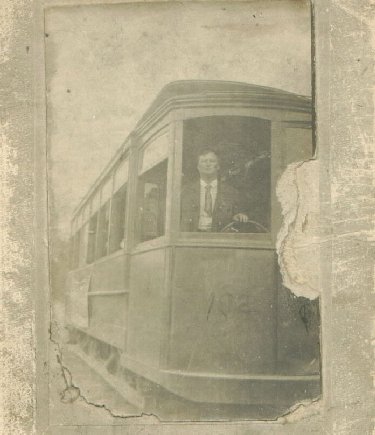 Sherman TALLEY
operating a streetcar



* - generously submitted by: Bonnie Polston
Return to the Henderson County Photo Studio